Uncle Dougie's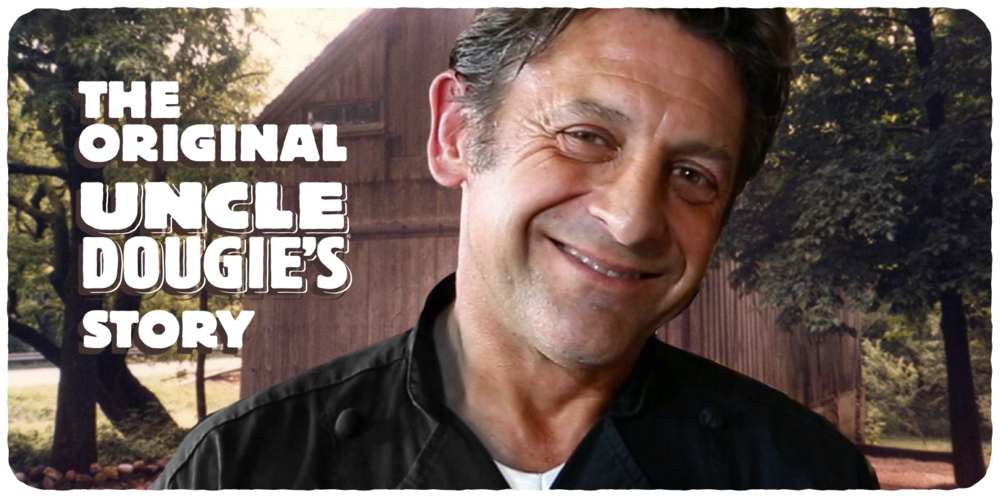 Uncle Dougie started making gluten-free, chemical-free, nothing artificial, good-and-good-for-you stuff before it was cool. He wanted delicious, wholesome stuff that he would feel good about serving to his family and friends. And that meant no high-fructose syrup or other "cheap shortcuts" as Dougie calls 'em. And that's how Uncle Dougie's no-crap mission was born.
Uncle Dougie's was founded in 1989 by Doug Tomek in a 100 year-old farmhouse in rural Palatine, Illinois. It was there that Doug created his now legendary Wicked Good No-Fry Wing Marinade.
Doug and his family had recently traveled to Buffalo, NY, the home of "Buffalo" chicken wings. A skilled chef and avid foodie, Doug came home and started making his own "Chicago-style" wings. He found that the frying was messy and added a ton of unwanted fat, and felt the original recipe for Buffalo sauce (which was butter-based, adding even more fat) was a bit one dimensional.
He was now on a mission to make great wings that were better tasting, better for you, and celebrated the high-quality cuts of meat he'd bring home. With a fridge full of beer and dozens of tailgating friends and family to experiment on (and yes, plenty of nieces and nephews!), Uncle Dougie's Wicked Good No-Fry Wing Marinade was born.
After transforming the farmhouse's kitchen into a suitable production space, and using the old barn as a warehouse, Doug set out across Illinois to share the results of his "No Crap" philosophy with the masses. When he wasn't delivering marinade out of his old Subaru wagon, he was at the farmhouse working late into the night making the stuff - even hand-stirring batches with a wooden "rowing oar," as he calls it.
From that start in 1989, Doug has gone on to create 100% natural BBQ Sauces that won major awards at the American Royal World Series of BBQ in Kansas City, as well as a line of critically acclaimed hot sauces, rubs and Bloody Mary Mixes; all to make sure the things we add to food don't transform it into a science project.
Doug still believes that food should be food. And we're on a mission to keep it that way.